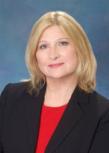 Profile
Since entering the real estate profession I have built a remarkable track record of delivering results.
And I can help you get results. Meeting people and being in and around homes has always been a source of inspiration to me. You can take advantage of my unique experience and attention to detail.
I am constantly updating my education to better service my clients and to stay current in all aspects of residential real estate and property. 
As a professional, I approach real estate as a special opportunity to help buyers and sellers handle all the details of what can be a major financial and emotional experience. The special satisfaction of "getting the job done" makes my role more than just a job.
Just let me know what you're looking for and I will quickly focus on your priorities. Couple that with my dedication to follow-through... and you've discovered how I can help put the right package together for you.
I'll bring the energy and enthusiasm you'll need to close the deal with the utmost professionalism and sensitivity to your needs.
It's my professional commitment to you.